About Monarch Therapy
Monarch Therapy is a private practice, outpatient mental health services. We have several clinicians that specialize in children, adolescents, adults and families utilizing a variety of therapy models. Connect with us on Google+
Meet our Staff
Michelle Cherry
CMHC, Clinical Director
I am a Clinical Mental Health Counselor who works with individuals, couples, and families to address a variety of emotional and mental health issues. I have worked with adults, children, adolescents and families in a variety of settings for over twelve years, and as a mental health therapist for over five years. Areas of special interest/training include EMDR; attachment related difficulties; equine therapy; post-traumatic stress disorder; trauma based cognitive behavioral therapy; strengthening family relationships; play therapy; families who are suffering from a major loss, helping blended families learn new ways of functioning, strengthen parent-child relationships, and teaching children and adults skills for coping with life's major stresses. Many of my clients are simply looking for understanding and skills to adjust to life's difficulties. I draw on a variety of techniques to help my clients achieve their goals in therapy. I enjoy learning about new techniques and putting them into practice to aid clients in moving forward in their treatment.
Email Michelle
Jennifer Maddock
LMFT
I am a licensed Marriage & Family Therapist who works well with complex family systems. My training includes helping couples, families, children, adolescents and adults with a variety of presenting problems including trauma, self-harm, mental illness, behavioral problems, foster care, and family conflict. My specialty areas include working with troubled teens and marriage/couple therapy. My work experience includes working in public mental health, adolescent residential treatment center, and now, collaborating with DCFS to work with families and children who are involved in the foster care system.
My philosophy for treatment is hope based, strength driven, and holistic in nature. Clients are their own best experts on their life experiences. I am a client-centered therapist which allows me to help guide individuals to the change that they desire, but have not known how to achieve. I am passionate about working in this field and look forward to the joy that come from helping people grow.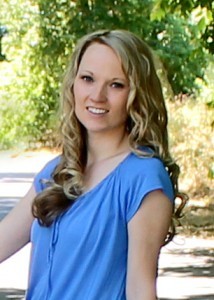 Email Jennifer
Andrea High
CMHC
I am a Clinical Mental Health Counselor. I have 13 years experience helping children, adolescents, and families find their way through life's challenges. As a senior in college, I had my "aha" moment where I realized families are most important, not only in a child's life but in society as well. I have focused my efforts since then on building strong family connections as part of helping individuals who come into my care. My most recent experiences have allowed me to work with children involved foster care and adoption process.
Although life can be difficult at times, it can be a much more rewarding and enjoyable journey when you understand and develop the skills necessary to build healthy relationships, overcome personal challenges and learn how to navigate life transitions. I consider it an honor to accompany our clients on this journey. I appreciate the imagery of Monarch Therapy- referring to the difficulties a caterpillar goes through, and then, finally, becomes the beautiful butterfly he or she was always meant to be. I believe that is the path and challenge each of us faces in life- to find the hidden potential within through our individual struggles. It is my honor to help children and families through that process.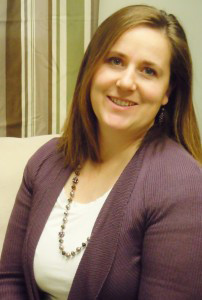 Email Andrea
Heather Hales
ACMHC
I am an Associate Clinical Mental Health Counselor specializing in family systems, mindfulness and LGBTQ issues. I have experience both as a victim's advocate and clinician. A lot can happen if people can learn to be kind and communicate.
I believe that every adult has the obligation to ensure children feel safe, secure, and valued. Challenging my clients to meet these needs brings me joy. When a child is suffering, I work with the family as a unit to help that child thrive.
I teach those I work with to embrace their emotions, both good and bad, as part of the healing process. Mindfulness is a key component of my work and one I enjoy teaching to others. Challenging others to think outside the box is critical to change. Progress happens when we step outside of our comfort zones.
Email Heather
Rachelle Bowden
ACMHC
I am an Associate Mental Health Counselor working with children, teens, adults and families. Having worked with adults with disabilities much of my life, I am no stranger to human services. I have a significant background in behavioral interventions and have found that changing behavior investigation of the function of the behavior.
My belief is that one person contributes to the whole; in order to heal one member of the family, we enlist the enlist the help of the members. Communication is critical, and often times we need to state the obvious. I treat couples and families as teams, all of the members helping to build each other up and working toward the same goal.
I am trained in EMDR therapy and am working toward certification. Some of my areas of focus include trauma focus, anxiety, couple and family healing stress management and behavioral interventions.
I love working with children and families involved in kinship, foster care and post adoption. Blended families require a unique level of understanding, which is a skill I bring to the table. Compassion and understanding make healing possible, and I aim to teach those skills to my clients.
Email Rachelle
Stephanie Mendez
AMFT
I am an Associate Marriage and Family Therapist. My training includes working with individuals of all ages, couples, families and groups. I have experience in working with individuals who have experienced trauma, behavioral issues, anxiety, depression, military members, grandparents parenting grandchildren and couple/family conflict. As an Associate Marriage and Family Therapist, I am able to assist therapeutically by implementing client centered, collaborative, and systemic approach to facilitate change and healing. Working with each client to make effective and positive changes in themselves and their relationships.
Email Stephanie
Julie Karlinsey
ACMHC
No one enjoys when life experiences don't turn out as expected. I work with adults, adolescents and children that have endured trauma, abuse, neglect and heartache to restore a sense of peace and security. Everyone deserves a safe place to share their story. I have training and experience in Eye Movement Desensitization and Reprocessing (EMDR), Play Therapy, and Trauma Focused Cognitive Behavioral Therapy (TF-CBT).
Email Julie